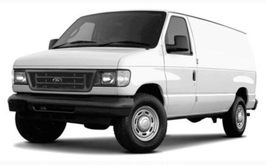 Our qualified technicians come to you, often on the same day as your call. ITS will troubleshoot and often are able to have you up and running the same day, We also are sensitive to your business image and our technicians dress in business casual attire when completing an onsite call for you. Our technicians are professional, courteous, friendly, knowledgeable and helpful.
Getting the job done right is no longer good enough because the job also has to be done quickly. With so many service companies available, how can you be sure you are getting both at the same time?
At ITS, we have over 20 years of industry experience. We began as a small company hired to perform server, desktop, printer and LAN services for larger prime government and commercial support contract holder's. Over the years we have acquired the practical knowledge and ability in perfecting our service delivery model that makes it hard for other companies to compete with our services and customer care. At ITS, we understand that when we get the job done right the first time you will be our customer each and every next time.
Contact us today and learn how we can offer you our custom services today.
Same day service available in most areas
1-3 day standard repair turnaround
After hours service available
Contracted 24x7 nationwide service
Rapid response nationwide 7 day's weekly onsite contracted service available
Service you can afford